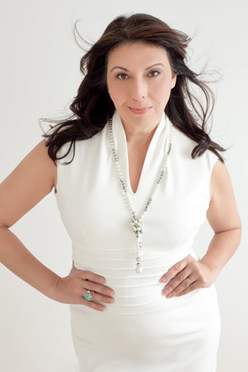 Is being a successful visionary woman on a mission taking its toll on your emotional, mental and physical health?
Dear Soulful and Savvy Entrepreneur,
How many 60-hour work-weeks are you putting in, but you can't seem to move your life forward because you've hit a plateau?
Are you asking yourself, "What if I just chilled the hell out and didn't grow my business this year?"
Does it feel like everyone is telling you that 'you can't do that,' and that's making you not trust your own inner voice?
The truth is you could use someone in your life right now, who will honestly mirror what's real and what's not for you.
Someone strong enough to call you on your shit when you're spiraling out of control.
Someone who can give you the spiritual and emotional support you need, so you won't stress out about making decisions or choices for your business that you'll regret in six months, because they're not in alignment with your purpose and life.
When you have a successful business that you passionately believe in, it's normal to not be able to always clearly see the path ahead. 
Webster defines Entrepreneur "as a person who organizes and manages any enterprise, especially a business, usually with considerable initiative and risk."
And that's what your bold self loves about it.  The challenge.  The risk.  The reward.
But let's face it. Being an entrepreneur is a lonely thing. (I've been one for over 20 years!)
You work by yourself. (The dog and cat don't count as employees.)
Getting feedback from friends and family is tough because they don't get what you do.  (You want to do WHAT?)
So when it comes time to figure out a challenging problem, you only have YOU to rely on.
The truth is, part of the reason it's so hard, is that you're not allowing yourself to trust in your true self.
You NEED to be authentic because you are the most powerful asset in your business.
When you're trying to be someone you're not – or who you think others want you to be - your business and your relationships suffer.
When you're energetically drained from trying to prove to yourself or others that what you're doing (or want to do) has value, you can get discouraged, defensive and even a little bit paranoid about things.
But do you know that for your business to grow, YOU need to grow?  Think about it.  Has the universe already dialed you up with a evolving woman wake-up call?
Have you recently gotten laryngitis or are fighting a lingering cold or illness?

Had a fender-bender or sustained an unexpected injury?

Lost or broken a special object that is irreplaceable to you?

Found out a trusted friend or relative has left you twisting in the wind?

Or maybe you were bitten by a diamond back rattlesnake? (Oh, wait. That was my cosmic 2x4!)
There is another way.  One that connects you with your joy and energizes your soul. 
And what I know for sure is that when you stop the endless mental 'tug-of-war' you play about trusting your inner voice, you no longer are faced with choosing between your health, your sanity or your income generating activities!
You've gotta have a sense of humor and desire for adventure to help you go forward. And I'm an expert at connecting women with their soul's desires.
I'm Linda Bard, the Executive Muse, and I've been self-employed in the creative realm for more than 20 years!  I truly understand the emotional risk every entrepreneur takes when they dare to become VISIBLE and VULNERABLE. 
That's why in my role as an Intuitive Confidante, I am passionate about helping soulful and savvy women entrepreneurs get the spiritual and emotional support they crave, so they can lose the stress and regrets that come from making choices that are not in-line with their purpose and life.  
So let's get you in touch with the current state of your desires. 
Can you tell me what you crave?  I can.  Sweet, sizzling revelations that will blow the doors off your mind.
I can give you information about what your soul's radical agreement is for your time here on the planet.  
I help you to SEE you, so you can BE you.  Without apology.


There's a saying, "If you are your authentic self in your business, you have no competition."
When your business is aligned with your purpose, you can let go of having to prove your value – to your clients or yourself.  You stop trying to be everything to everybody.
You will easily attract like-minded people who want, value and eagerly invest in your services and program.
And most importantly, you will have the support you need so you can get busy doing your work in the world.
I invite you to explore my website and take a look at what's possible for a purpose-driven woman like yourself.  After all, the Dalai Lama did say, "The world will be saved by the Western woman." 
The first step is to download my free gift, an ebook of "Your Divine Blueprint - Heart Line Archetypes."       
Use these innovative tools to easily and authentically craft your offers and connect with your clients in a way that honors your emotional style and resonates with your community.
To get instant access, please enter your name and email address in the box above on the right.
I also invite you to schedule your complementary 30-min, 1-on-1 "Soul Synergy Breakthrough" session. (Value $197.00) I only have 8 available this month, so act now.  I believe in your brilliance and I've got your back, because you are worthy of your desires.
Wishing you light and creative dreams always.