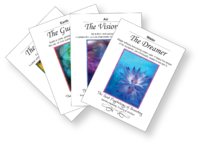 How influential is your brand? Is it regularly attracting new clients? Is it effectively communicating your unique essence and adding money to your bank account?
Your personal brand is your most powerful asset in your business today. Why?  It speaks to your emotional core.  It connects you to your audience.
When your message is authentic and transparent, it's easy for clients to decide that they have to work with you!  You 'get' them.
&nbsp

What if you're still struggling to get clear about
what your true voice really is?

 

&nbsp